Hiking in and around Innsbruck
There are not many places in the world where the mountains and the city are so close as in Innsbruck. So, it is no wonder that hiking is the most popular sport here! Hiking is much more than just walking around. It is the beauty of the alpine landscape, the diversity of flowers and plants, the fresh and clean mountain air and the green meadows.
From the city center to the top of the mountain
#1 Nordkette
A ride with the Nordkette cable cars is definitely a must when the weather is clear. The view from there is fantastic and if you want to go hiking you will find everything from easy walks to difficult tours. From the cable car station at Seegrube you can do a beautiful panorama walk, easy to do and ca. 1 hour of walking.
Price advantages:
• all rides included when buying the Innsbruck All Inclusive Card
• 10% discount voucher available at our reception
• 20% discount with the Welcome Card Plus (minimum stay 3 nights)
Only a 5 minutes walk to the valley station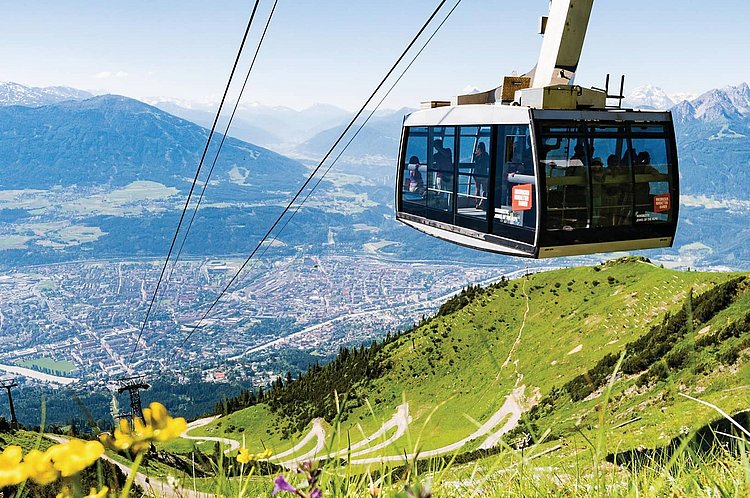 Free with a minimum stay of 3 nights
#2 Up the mountain with your Welcome Card Plus
For the whole summer season you have the chance to use 4 cable cars in the Innsbruck region free of charge (1 ride up and down each). Don't forget to plan your trip to Ranggerköpfl or to Kühtai during your stay in Innsbruck - the scenery, the views and the fresh air are unique! And moreover: the use of the public busses to get there is free!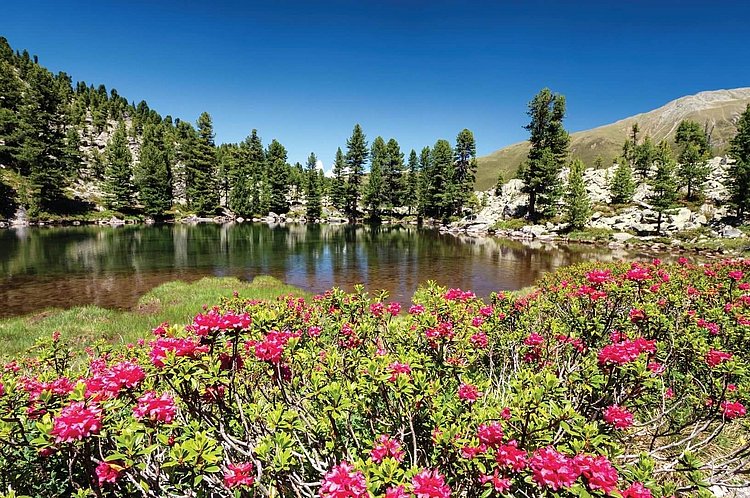 #3 Guided hiking tour to Arzler Alm
Local people love this cozy mountain hut! Arzler Alm not only has a beautiful location with a fantastic view, but also really good food. The hiking tour starts every Friday at 9:00 a.m. in Old Town in front of the Golden Roof and first heads to Hungerburg and from there to Arzler Alm. On the way back you will take the bus from Hungerburg to the city center. The hike is suitable also for beginners.
Online booking available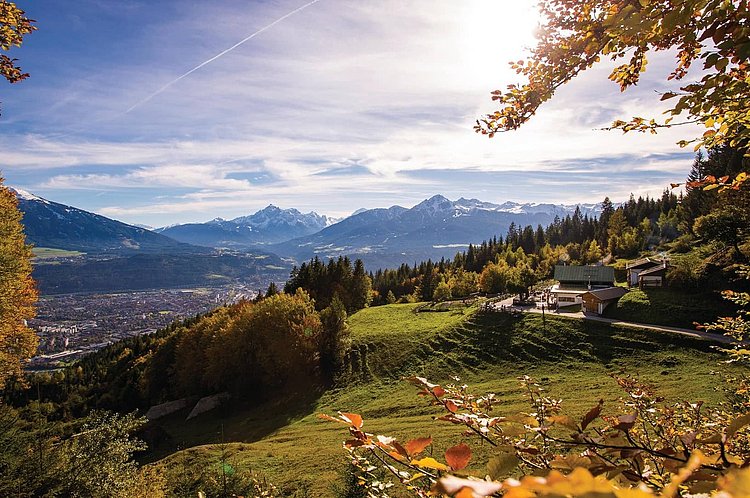 #4 Innsbruck hiking program
If you want to do "a bit more", well organised and accompanied by a professional hiking guide, the Innsbruck hiking program is just the right thing for you. Every week, from Monday to Friday, there are many tours with various levels of difficulty. With your Welcome Card you can participate free of charge.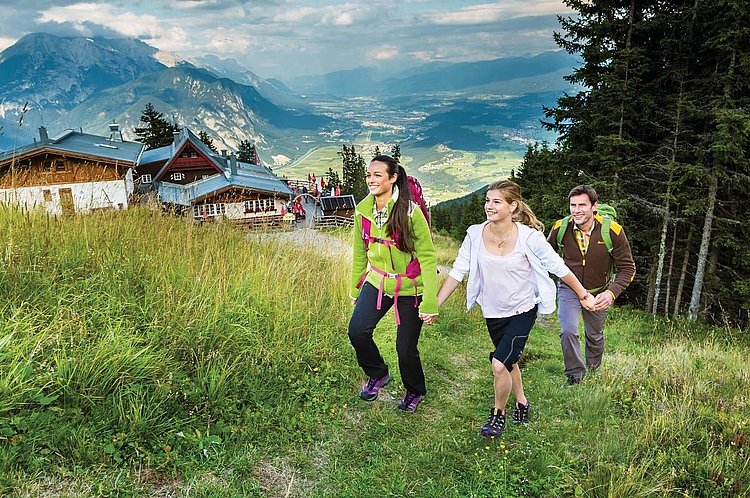 Jeden Donnerstag im Sommer
#5 Patscherkofel evening ride
The Patscherkofel is the "family mountain" of Innsbruck and easily reachable by bus in 15 minutes. The view from the top is absolutely fantastic! Every Thursday evening the cablecar runs from 6:00 p.m. to 11:00 p.m. and offers the chance to see a breathtaking sunset.
Your price advantage:
• 1 ride up and down included with the Innsbruck Card
• 10% discount voucher available at our reception
• free bus ride from Innsbruck to the valley station with the Welcome Card
Sunset on top of the mountain