Back into 1473
The foundation of Mondschein Inn
The famous astronomer Nikolaus Kopernikus was born. In the same year Portuguese conquerors crossed the equator for the first time in history and young Leonardo da Vinci was an apprentice to a sculptor in Florence ... It was the same year when Mondschein Inn was built by the banks of the river Inn. Before 1473 it seems that there was a fisher hut on the same place - the river Inn that time was navigable.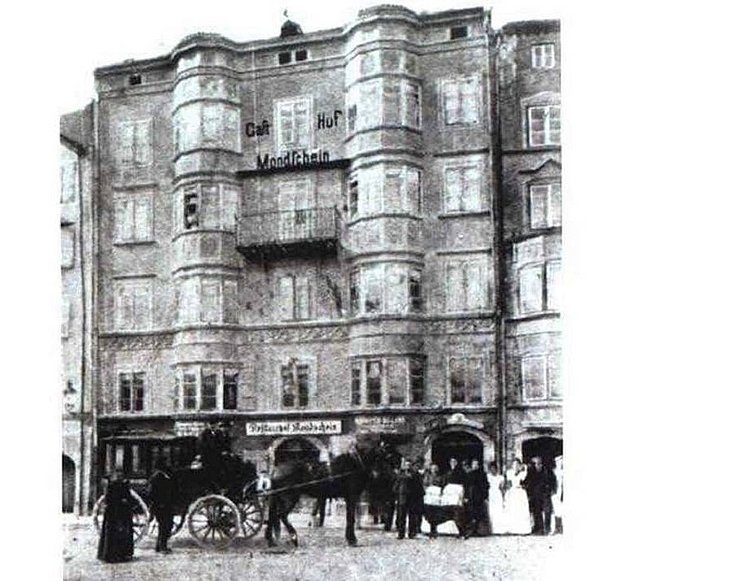 The roots of Innsbruck are here
Older than Old Town?
Hotel Mondschein is located right in the middle of a row of colourful and historically important buildings along the left side of the river Inn. Founded as a settlement of merchants these are the roots of Innsbruck. Old Town at the other side of the river is built years later. "Anpruggen" (by the bridge) - an old name for the districts of Mariahilf and St. Nikolaus - was populated by merchants, artisans and artists and in part is still today.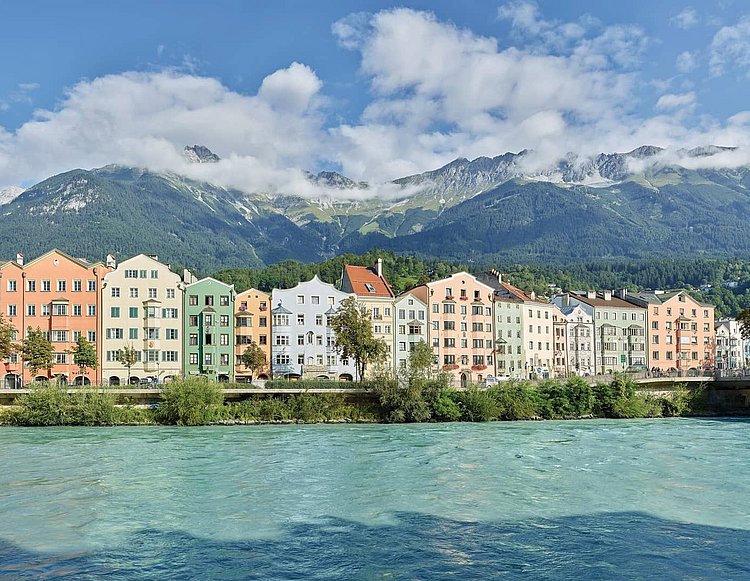 Ischia family takes over the hotel
Centuries go by and the inn passes from one generation to the next. In 1976 the Ischia family takes over the hotel and puts a lot of work and love into renovation works. The result you can see today is a cosy and traditional hotel with a familiar atmosphere, charm and character.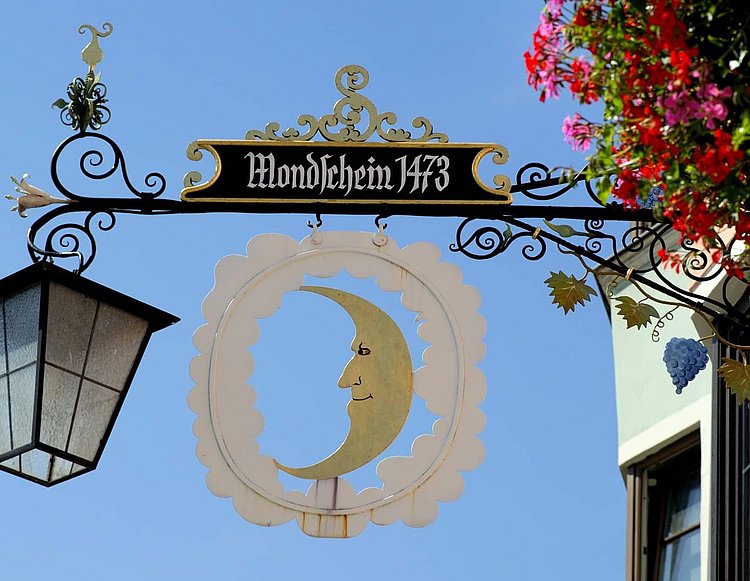 Have an attentive walk through our house and discover some special features from a bygone era. When entering the hotel, you can immediately see two stone columns made of local breccia, a typical lime stone which was knocked off in the mountains above Hötting, which is a quarter in the north of Innsbruck. This type of stone can be found very often in the historical Old Town of Innsbruck and also in Hall, a small town near Innsbruck.
A wooden wall has been preserved on the first floor and is studded over and over with wooden nails. In the room behind is dominated by the dark ceiling made of old, solid wooden beams.

Our hotel bar is located in a beautifully renovated cellar vault, a cosy place to sit and talk and have a drink.

The door of our elevator is artistically finished in hammered copper, showing two emblems of former owner families of the hotel as well as the figures of two famous minnesinger from the middle ages, Oskar von Wolkenstein and Walther von der Vogelweide.