Christmas 2022 in Innsbruck
The colorful, gentle autumn in Tyrol is still holding its own. But soon the first snowflakes will fall in the mountains around Innsbruck and winter will come. Perfect conditions for a day of skiing or a relaxing winter hike. The atmosphere in the city is particularly charming this year. A good opportunity to visit the Christmas markets and to look around in the lovely decorated shops in Old Town.
15 NOV 2022 - 06 JAN 2023
Christmas Markets
Everywhere you can smell the fragrance of roasted almonds and cinnamon - Christmas is in the air! Have you ever tried Tyrolean specialities such as "Kiachln" (fried pastry), baked potatoes or cheese spätzle?
The Christmasmarket in Innsbruck does not take place in just one place, actually there are 7 markets, which are spread over different places in the city and each of the markets has its own character. Our tip: take your time to stroll from market to market and enjoy the highlights of each market.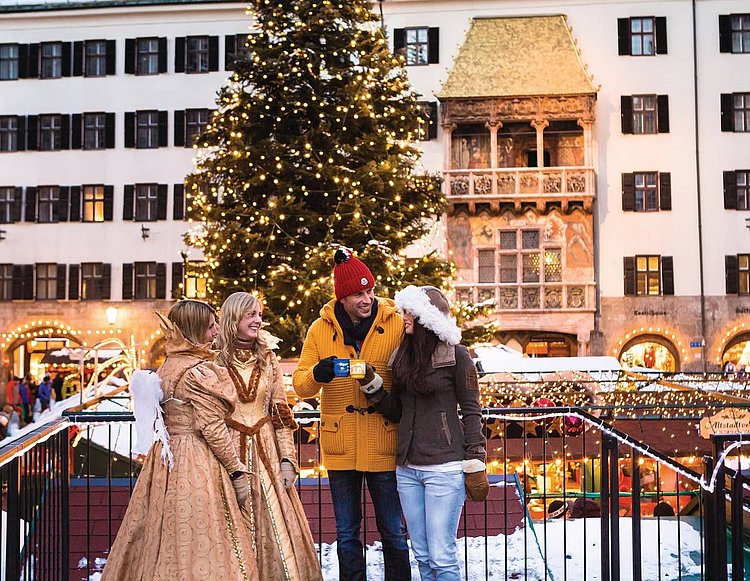 18 NOV 2022 - 29 JAN 2023
Lumagica
The Imperial Gardens in Innsbruck have turned into Lumagica and take one's senses into an enchanting world of light and magic. Walking through the park leads past hundreds of gleaming mythical objects accompanied by music and video effects. It's magic!
The magic park of lights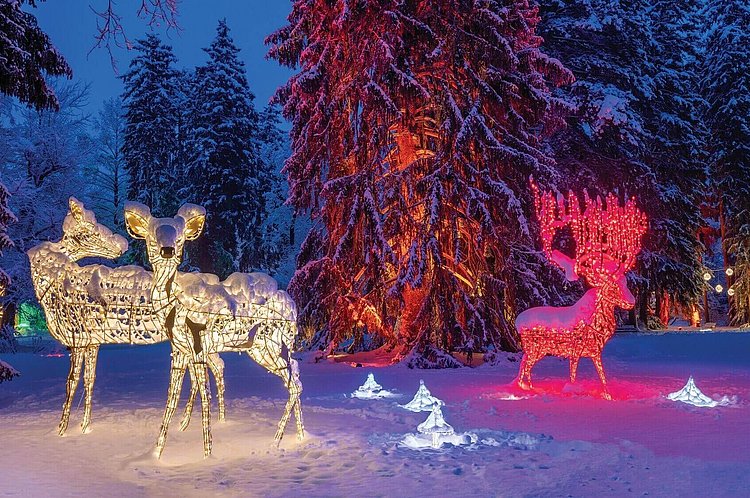 Sightseeing Tips
The snow is falling all year round in the cabinet of wonder "Silent Light" at Swarovski Crystal Worlds, but during Christmas time the millions of crystals seem to shine even brighter! You can visit this magic place every day, even on holidays.
Other places which you should absolutely see are Bergisel ski jump, alpine zoo, Imperial palace and Nordkette cablecar.

Christmas music
Every evening at 5:30 p.m. a wind quintett plays Christmas melodies from the balcony of the Golden Roof by the Christmas tree in Old Town.

Restaurants
You will find a big choice of restaurants very close to our hotel. Our hotel does not have a restaurant. Please remember to reserve a table in time, especially on December 24 and 25, as many restaurants are closed on these two days.
In Innsbruck it is easy to combine winter sports and a visit of the Christmas markets. The mountains around Innsbruck are easily reachable and a perfect places to practise all kinds of winter sports: