On the move on two wheels
E-Bike, City Bike and Mountainbike
Innsbruck is a real eldorado for cyclists. You can go easily everywhere, enjoy the beautiful scenery and discover things you usually would not see.
If you want to do sightseeing by bike, this is easily possible on the numerous cycle ways in and around Innsbruck. Especially the cycle ways along the river Inn are suitable for small and easy cycling tours. And if you want to enjoy fantastic views from the mountains, just rent a mountainbike or an e-bike and go for a ride on one of the mountain trails around Innsbruck and have a rest, drinks and food in one of the cosy chalets!
Cyclists welcome!
Cyclists in our hotel will find:

• a safe storage room for bicycles
• power breakfast included in the room rate
• biking map for Innsbruck and surroundings
• bicycle pump and repair kit for small repair work
• possibility to wash and dry bicycle sportswear (on request)
Our service for you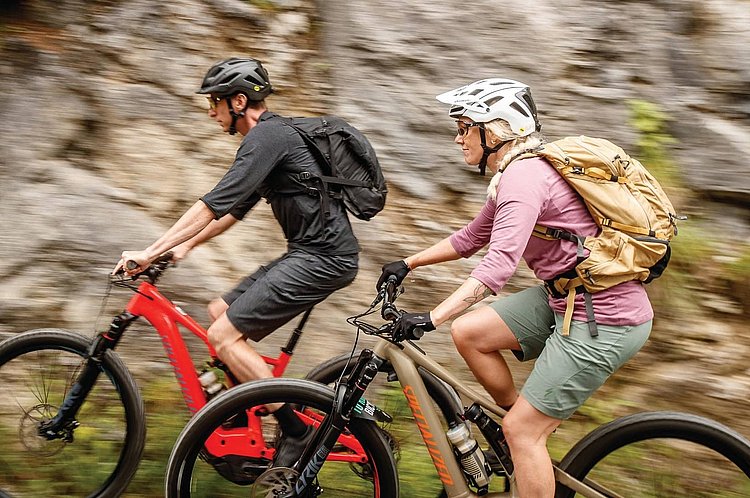 The cycle way along the river Inn starts in Maloja, Switzerland, and ends in Passau, Germany. It is well known for the beauty of its landscape, and great part of it runs right alonge the river. Another beautiful and quite new cycle way runs from Munich to Venice.
Our hotel is perfectly located for a stopover in Innsbruck, right along the cycle way and only a few steps from Old Town.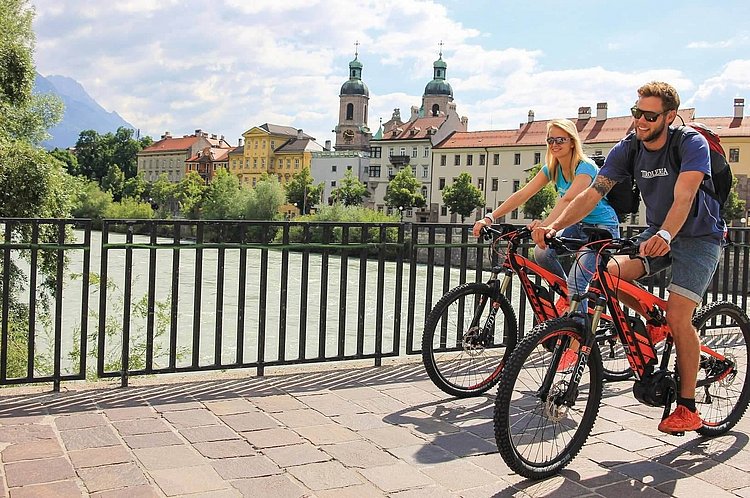 Rent a bike
Rent a bike "Die Börse" is located right in the city center - ca. 10 minutes walk from our hotel. There you will find a big choice of different bikes and e-bikes and you can also rent your personal equipment, sportswear and bike helmets. And in case your own bicycle needs to get repaired, they can do it!
Guided cycle tours
Sightseeing tours, tours for half a day or the whole day to the surrounding mountains and chalets - everything is possible! The professional guides of Bikeschool-Innsbruck know the best tours to the most beautiful places, give you tips and show you round in Innsbruck and its surroundings.