Your holiday at our hotel
The most important thing is health - your health and our staff's health. We have organised everything in order to meet all demands of hygiene, disinfection and distance.
One thing stays unchanged: our staff's smile with the ambition to make your stay with us happy and bright!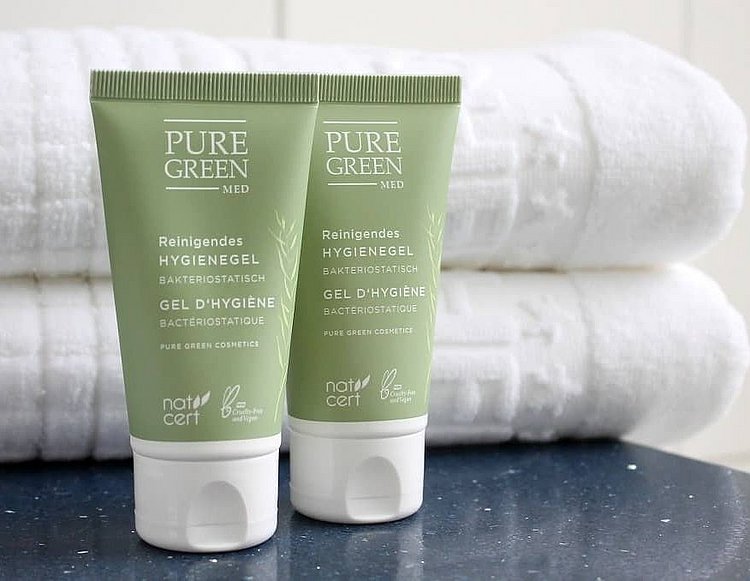 Information updated on December 8th, 2021
Please note that the "2-G rule" apply. Children up to the age of 12 are excluded from these rules. Furthermore there is an obligation of registration (your contact details will be registered at the front desk).

2-G-RULE:
• VACCINATED
A vaccination can be proved by means of a green pass, vaccination certificate or print out. A vaccination is valid for 9 months from the 2nd vaccination.
• RECOVERED
Recovered from Covid 19 during the last 6 month (medical or official certificate necessary).
A test (both antigen test and PCR test) is no longer valid!

Wearing an FFP2 mask is compulsory in closed rooms (except at the table in the restaurant). Children up to the age of 6 do not have to wear a mask.
• HYGIENE
Hand disinfection stations are available in all areas of the hotel.
• FACE MASK
Wearing a FFP2 mask is compulsory in closed rooms.
For a safe and comfortable stay with us
Of course, our employees follow the same rules as our guests.

Our breakfast is offered as a buffet. To ensure the highest level of hygiene, we have arranged the dishes in portions wherever possible. Scrambled eggs will be served to your table. Alternatively, you can have breakfast served in your room at no extra charge.
Please book on our website. Our flexible rates offer you maximum flexibility and the possibility to cancel at short notice.
If you have any questions, please let us know. You are welcome to call us or send us an email.
Please find the latest information regarding COVID-19 measures for museums, cable cars, public transport and shops in the Innsbruck region on the Innsbruck Tourism website.
Regulations and measures can change at short notice by law. We are obliged to adhere to it and to adapt our offer accordingly.