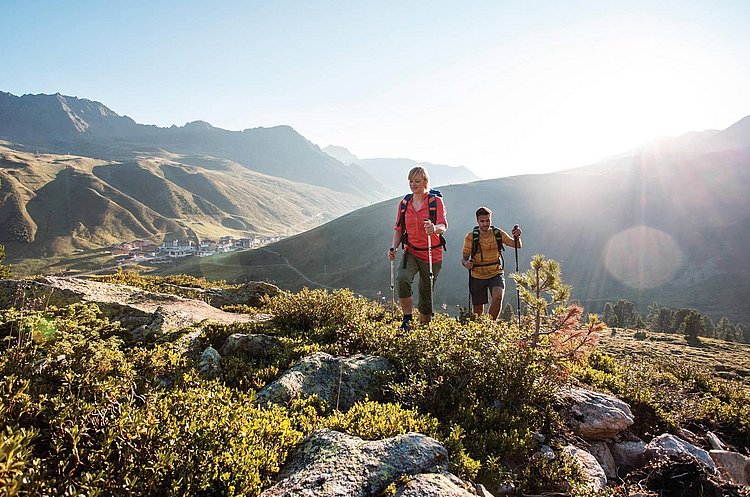 Free of charge from 2 nights
Guided mountain hiking tours
With the Innsbruck hiking program (from end of May to end of October) you have the chance to participate in beautiful hiking tours without having to plan and organize on your own. All tours are perfectly organised and accompanied by professional mountain hiking guides. The participation is free of charge - all you need is your Welcome Card, which you get free at our reception with a minimum stay of 2 nights.
Welcome Card benefit






The mountain hiking program
• Weekly program (Monday - Friday) with daily changing hikes
• Different levels of difficulty from easy to difficult
• accompanied by trained mountain and hiking guides
• also suitable for children and seniors

Guided short walks
Our tip for all who are not expert hikers and want to try a short hiking tour with a professional guide! Gigi Ahrer makes it possible. Starting from the city center in front of the Golden Roof in Old Town, he will take you either to a foto tour to the alpine zoo and Hungerburg or up to the top of Hafelekar. It will be an unforgettable experience! These tours are available all year around - also in winter.